About us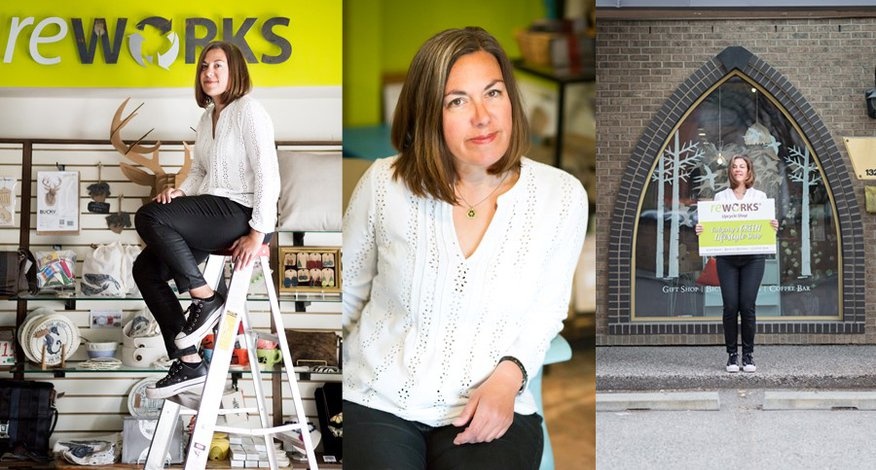 Welcome to ReWorks Upcycle Shop! This online store features one-of-a-kind gifts made from all kinds of stuff for a greener lifestyle. With a large selection of recycled, zero waste and locally made products, we're your one-stop green lifestyle market.
Reworks stocks a wide variety of products made from recycled or upcycled materials diverting thousands of pounds of waste from the landfill each year. Most of the products are made by individuals from Calgary and across Canada. ReWorks strives to make lives more sustainable by encouraging waste reduction and maintaining a large selection of eco friendly products. From one-of-a-kind jewelry and accessories to home decor, ReWorks Upcycle Shop focuses on affordable yet unique brands that create value for customers and our community. By sourcing Canadian made products, Reworks keeps more money circulating in our local economy.
ReWorks Upcycle Shop also aligns with local environmental and social organizations to help promote a more sustainable city overall. Solita, founder and owner of ReWorks Upcycle Shop, doesn't just own and manage an environmentally sustainable business, she walks the talk too. She lives a comfortable life within a sustainable footprint, and she help others to do the same. 
Four core values embody her vision and dedication to bringing beautiful products that are local, sustainable, and handmade from repurposed materials to a broader audience; 1) think sustainably, 2) make an impact, 3) focus locally and 3) be passionate. Solita is dedicated in heart and mind to reducing, reusing, and recycling. Her shop has the best selection of recycled and eco-friendly products in the Canada.