Mad Max Ride YYC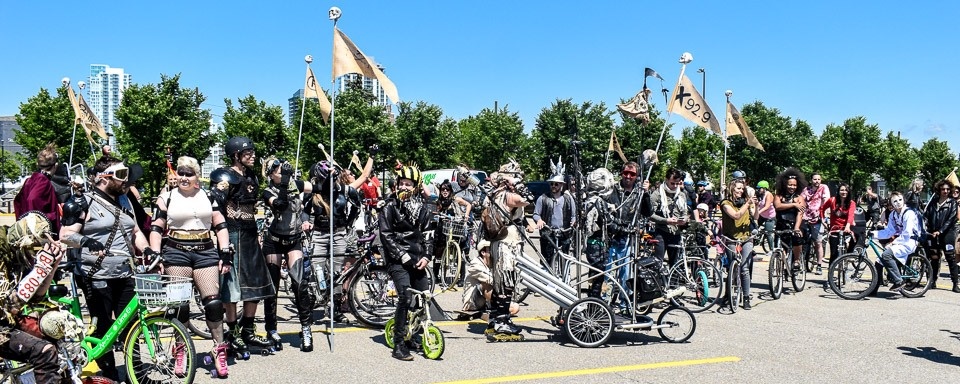 September 2021 
Did you know that the year 2021 was the year that the original Mad Max story was set in? This year is a significant year for a number of reasons not limited to the pandemic. We are so excited to host this event again!
We won a substantial grant from the Calgary Foundation to host the Mad Max Ride YYC again this year. We actually won the grant last year but, asked to apply the funds to a 2021 event instead. Sadly, we were not permitted to ride last year. We are currently in planning mode now with more details coming very soon. In the mean time, mark your calendars and make sure you plan to participate in the ride in September (date to be announced soon).
The MAD MAX RIDE YYC is a FREE family friendly bike parade rolling through downtown Calgary. All modes of non-motorized active transport are welcome to enter (bicycles, roller blades, skateboards, strollers, wheel chairs). There will be prizes for best costumes and best decorated wheels including a prize for best family costume. The ride is a fun event that not only supports art, music and costume but also showcases alternative active transportation options all while engaging a wide range of community members in our city.