Commission A Painting
I am an art school graduate with a degree in fine arts. When I'm not retailing, I am busy illustrating and painting. I especially love working with watercolour. I really enjoy creating other people's visions into art. If you would like to commission a painting please send an email inquiry to [email protected] and I'll get back to you right away. See some of my latest work below or check out my portfolio on Pinterest.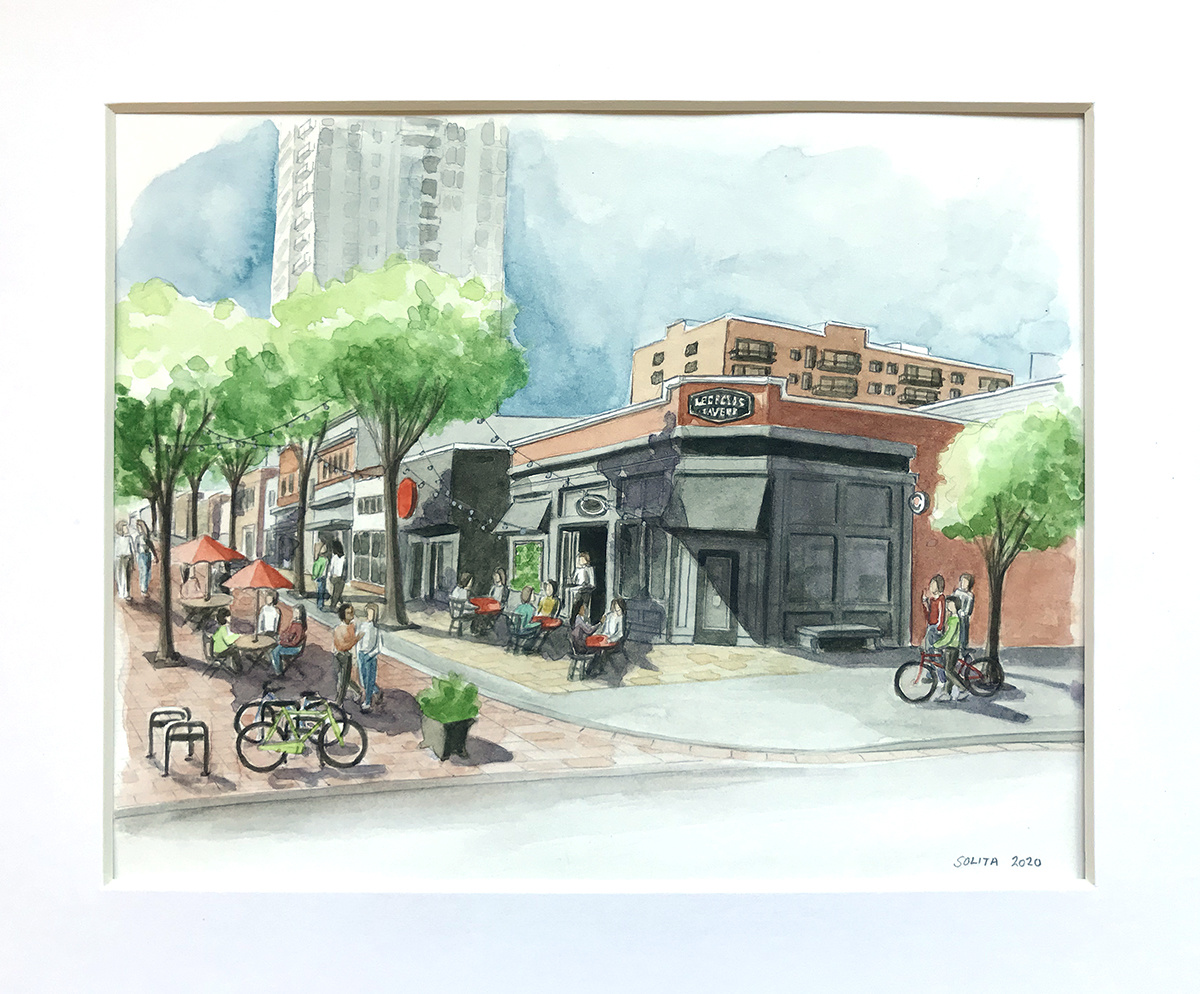 A pedestrian version of Leopold's Tavern on 1st Street and 12th Avenue SW.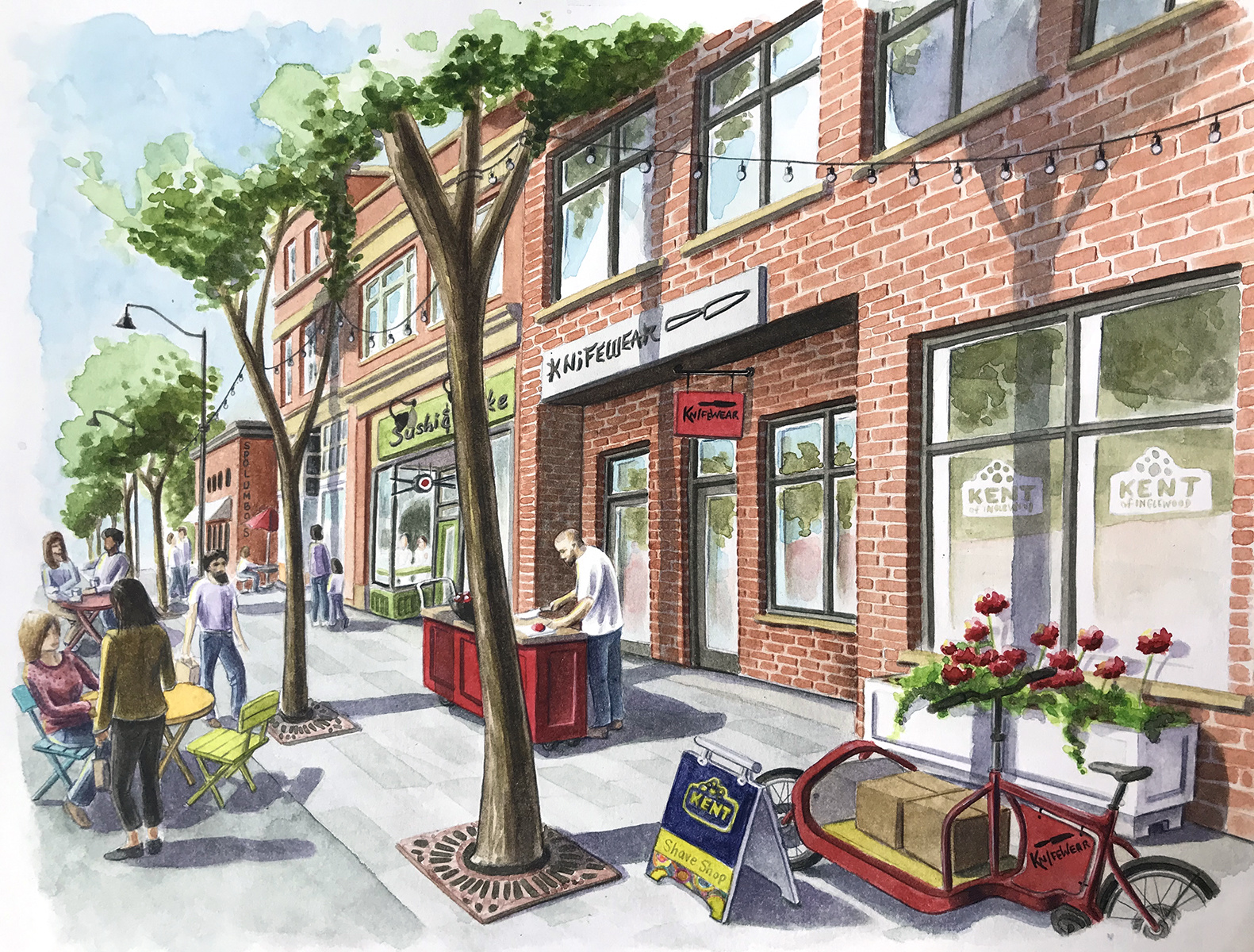 A pedestrian version of Inglewood, Calgary commissioned by Knifewear.