Bear Spring Eco Retreat - Coming Soon
It is with great privilege that I am announcing that I have moved back to my hometown, Nelson, BC,  where I'm starting a new rural life building Bear Spring Eco Retreat. I have moved back into my childhood home on my family's farm in the beautiful mountains of the West Kootenays. 
I will keep running Reworks Upcycle Shop and simply moving operations to Nelson. I will continue to have the best selection of recycled products in Canada and will continue to make many of my own items. You may continue to shop online here. Please note that all orders placed after April 3rd will not ship until after April 20, 2021. There will be some delays as all the inventory and equipment is moved and unpacked in a new home!
Feel free to contact me at either [email protected] or [email protected].
About The Retreat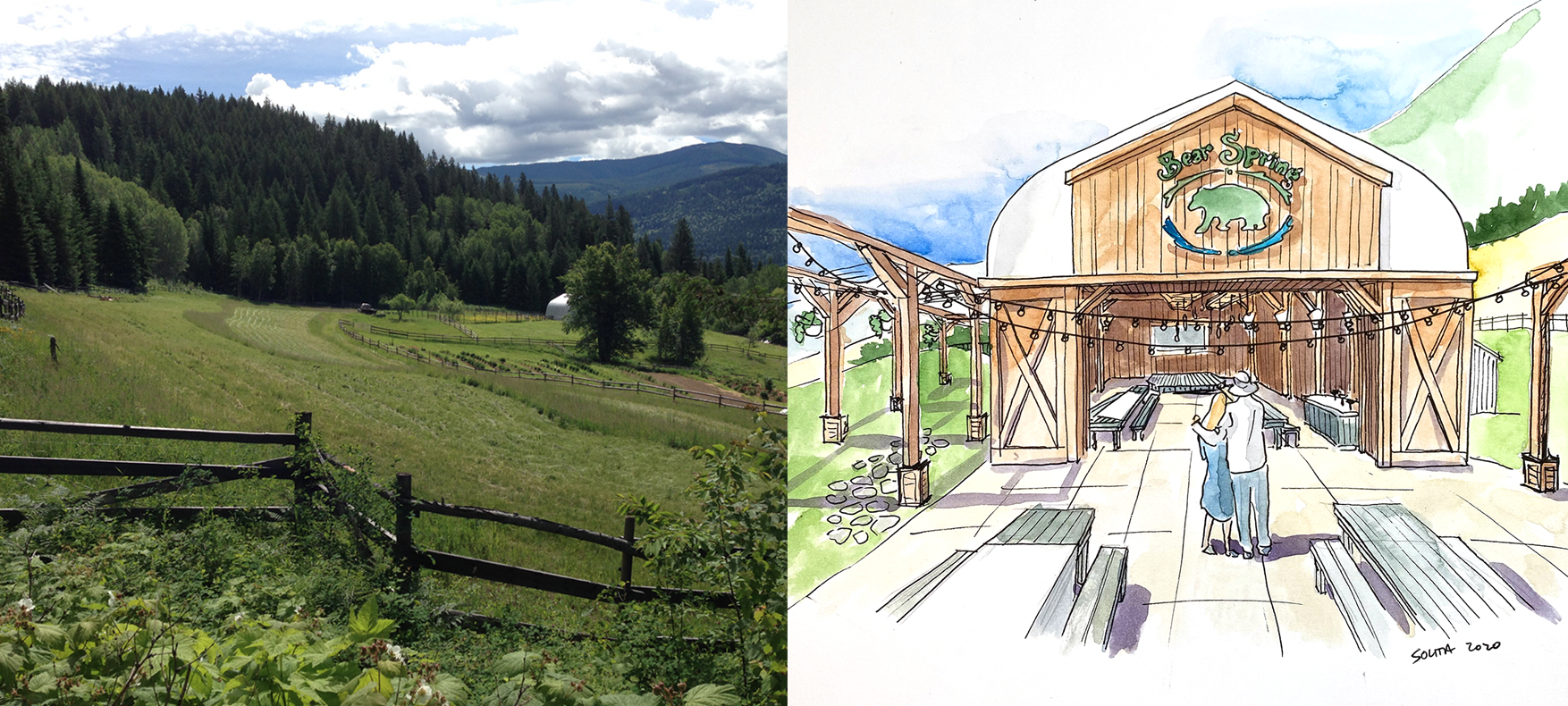 Nestled in the West Kootenays, Bear Spring Eco Retreat will offer novel canvas tents and A-frame glamping accommodations in a beautiful mountain setting with stunning views. Our property will include a lodge with three bed and breakfast rooms, an event centre perfect for intimate concerts or weddings, refreshing outdoor showers, edible food gardens and a multitude of non-motorized outdoor activities. Located just 12 minutes from the artist city of Nelson, our 300 acre paradise will make for a truly satisfying stay. Enjoy our off-grid eco-friendly property with all of the modern luxuries including queen size beds and linens, and solar lighting. Bear Spring Eco Retreat is ideal for relaxing and leisurely exploring the outdoors. Enjoy nature walks, hiking, biking, swimming, skiing, snowshoeing and wild life viewing at or near our sustainable retreat.